Back in March, I took some time off with some friends to go to Iceland and it was a great experience, even having been to Iceland twice before!
The first time I went was with my family when I was probably around 10 or 12. Although I was probably a bit young to appreciate what I was seeing, it was an amazing experience to see the power of the earth.
The second time was on a geography school trip when I was in college and this time it was much more interesting knowing what was going on. Geography was always one of my favourite subjects and I had some good friends in my class which made it a great trip but also made me want to go back and explore things at my own pace.
These previous experiences meant that when it came to planning the trip for me and my friends I knew exactly what I wanted to visit as well as skipping things I knew that weren't as interesting. We stayed on the southern part of the island and hired our own car which gave us the freedom to do what we wanted, when we wanted. We got extremely lucky with the weather on our trip as although it was extremely cold and the wind chill meant you needed at least four layers at all times, we had bright blue sky and sun every single day and clear skies at night.
The trip also gave me a great excuse to buy a new camera I had been looking at for a few months beforehand and I'm glad I went ahead and did that!
Day 1
On the first day we went north from where we were staying and went to the Kerid crater, Þingvellir National Park, saw the geysers at Geysir in the Haukadalur Valley area before finishing the day at the Gullfoss Falls. Once the sun had set that evening we caught our first glimpse of the northern lights.
Day 2
The second day was a quiet day, staying close to our Airbnb as unfortunately, I wasn't feeling great that day however in the evening the northern lights were much more impressive. That evening we looked at the forecast and went out in the car to find the best spot before they peaked at midnight. For our first attempt at pictures of the northern lights, it went surprisingly well and thankfully our phone signal was good enough to squeeze a few YouTube tutorials in.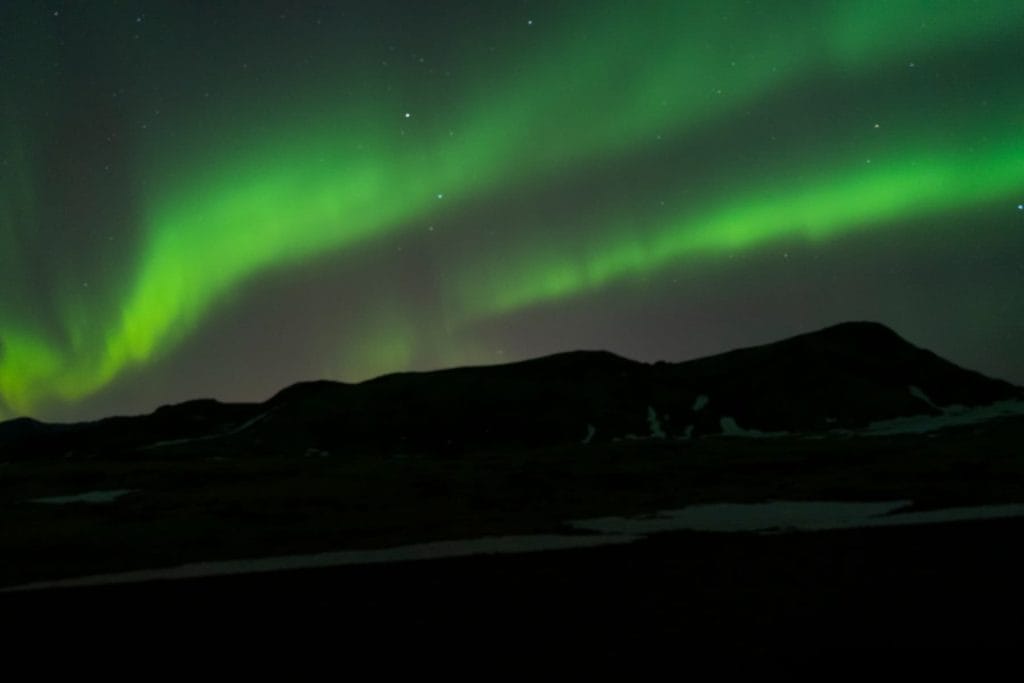 Day 3
On our third day we went headed out towards Vik and as it was one of the further places we went to visit we included a few stops along the way. Our stops included the Sólheimajökull glacier, the basalt sea stacks at Reynisdrangar and both Skógafoss and Seljalandsfoss waterfalls.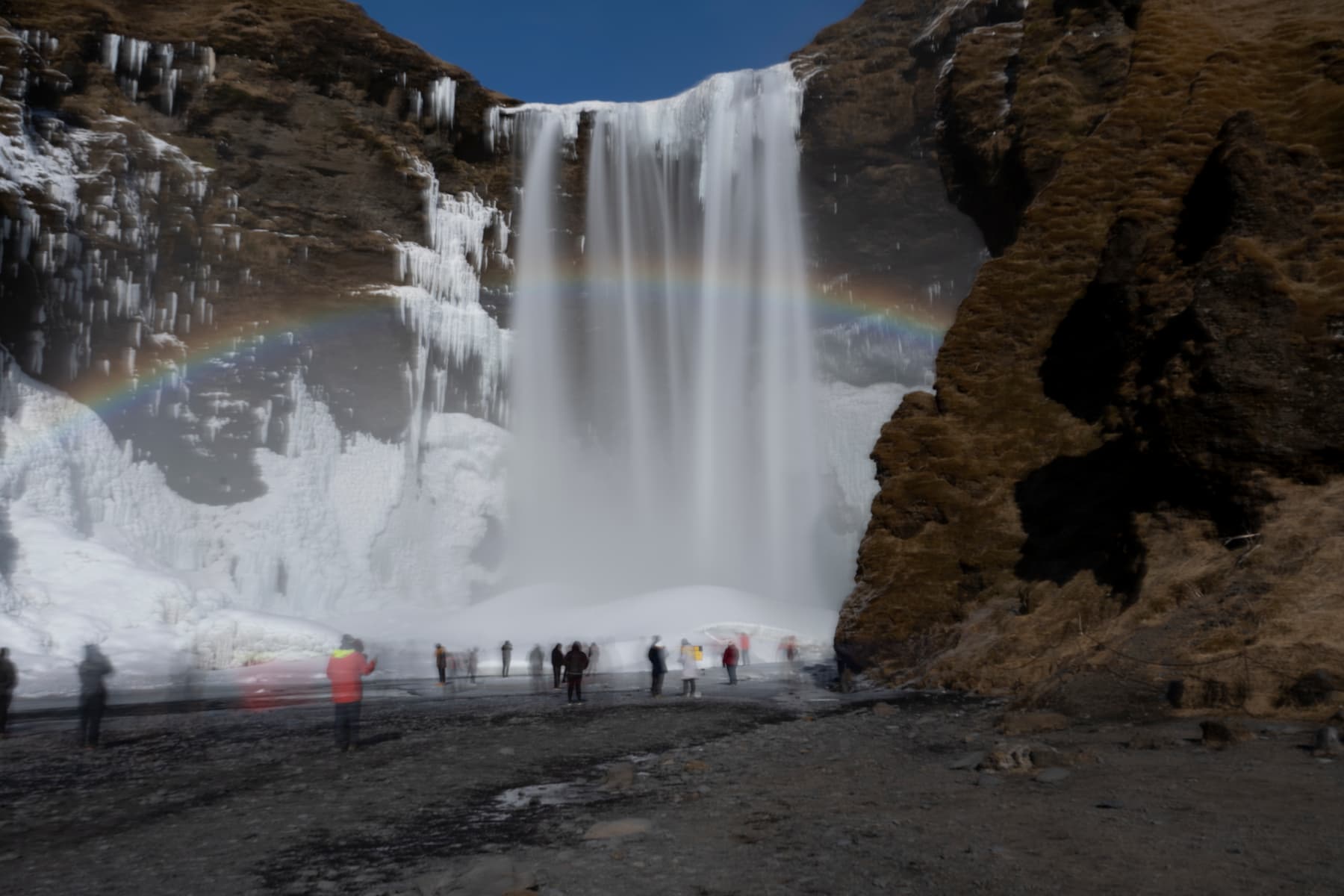 Day 4
On our final day, before our evening flight, we went and explored Reykjadalur Hot Spring close to where we were staying before moving on to the Geothermal Energy Exhibition at Hellisheidi power plant. We passed by Blue Lagoon and stopped there to walk around but none of us were too bothered about going into the lagoon itself, especially when we saw the price!